Private label cosmetics - 100% Custom Designed
If you now want to start making your own cosmetic line. This is a perfect article for you to better understand how we make private label cosmetics and how the cosmetics industry runs. Most cosmetic brands developing new products similar to below 8 steps.
Below is the private label cosmetics process
We will step by step to help you create your own cosmetics brand If you work with us .
| 1. Chose Makeup formula
Ps2.
Flexible pricing
– Different makeup quantity, different quality, tube, bottle, container and packing which the price quite different.
Provide a tester sample for you test our quality
①. We provide the tester samples for your test quality first. Then you confirm to us if that is the quality you want or not. (Based on your feedback we can update our makeup formula resend it to you)
②. If you like other brand quality then arrange a sample to us, and I will tell our engineers to make similar quality as your provide sample
Signed the contract after confirm the quality.
When we receive the order deposit. We will make all of samples (color sample, packaging sample, label sample etc.)for you to confirm before mass production.
| 3. Pick cosmetics packaging -
Primary & Secondary Packaging
A wide variety of packaging available in our products catalog.
After you confirm which packaging you want to use to create your own brand. We will provide the packaging print area for you to make the design. We can help you design if you don't have a designer.
–Different Types of Tube & Powder Packaging Finishes / Coatings / Decoration for reference to help you make design
Our printing services include all kinds of lamination, UV, Foiling & Embossing. We print in CMYK and 1, 2 & 3 color PMS color systems.
We can do all kinds of packaging, such as Paper box packing, Blister card packging, Display packing, White box packing etc.
The packing can be fully customized. The box can be customized to any colors, add any pictures of information, any pattern on the box etc.
We will make samples for you to confirm when the designs finish.
| 4. Makeup material colors
① We provide the color sheets to you choose the colors.
② The makeup colors can be customized by your color samples / picture.
③ The products can be customized by Any Pantone color.
After confirmed the quality. We will make color samples to you based on your select colors for you to confirm.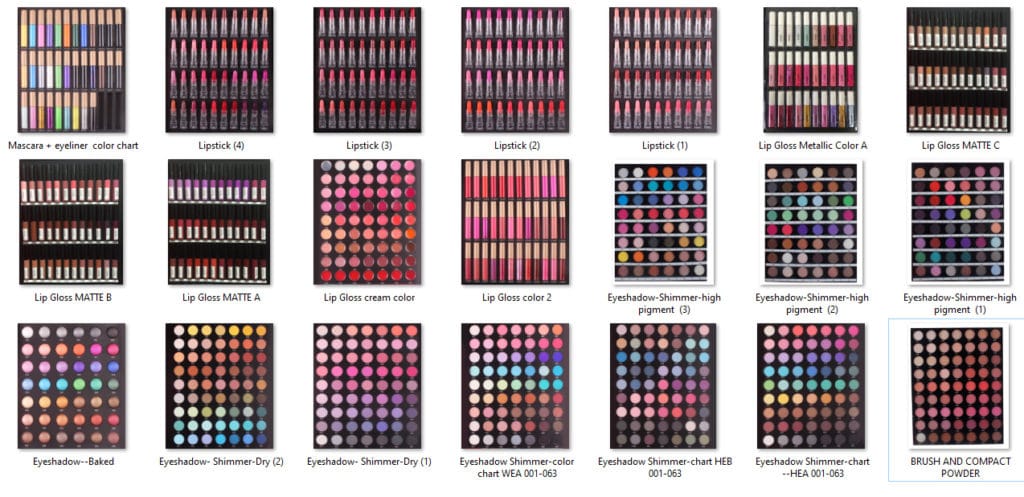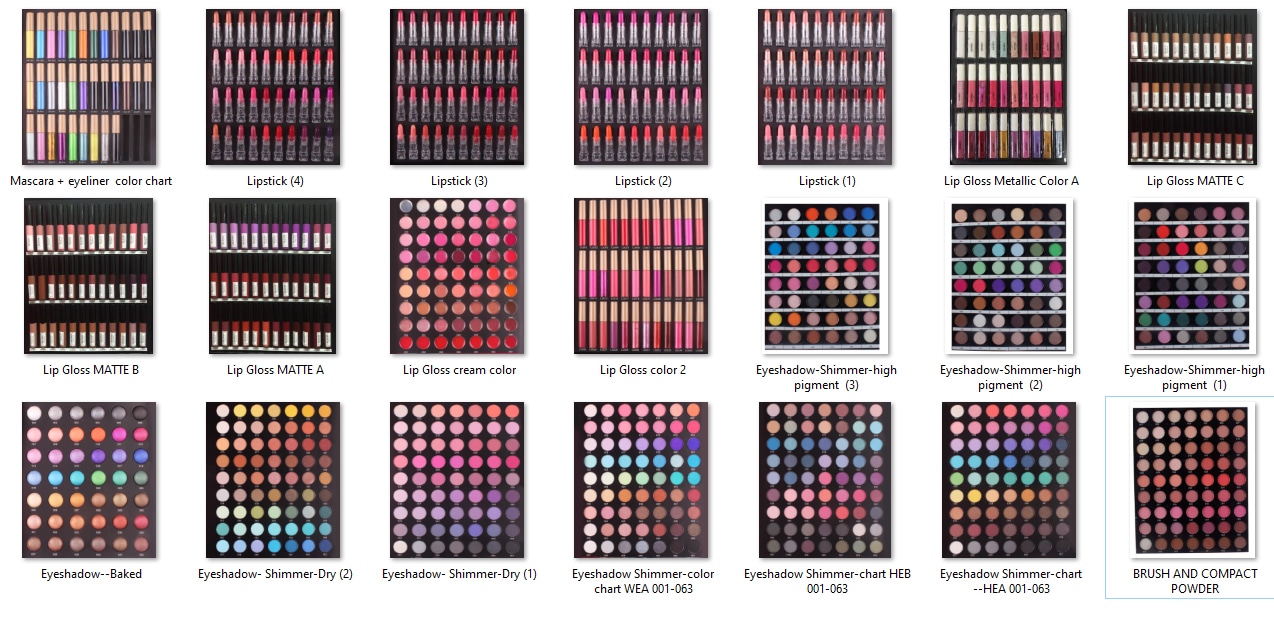 | 5. Assemble your product & packaging
We will arrange to mass production when you confirmed everything (makeup quality, makeup colors, makeup packaging, paper box, label etc.) to us.
Mass production time around 35-60 days (depends on which product and the order quantity.)
| 6. Store products in warehouse
If our QC check everything no problem then stores in the warehouse.
We can provide you our QC report about the mass production goods.
We Can send a few mass production goods to you check.
You can arrange an inspection company come to our factory to check the goods.
The goods can be delivered by sea, by air, by the express company(DHL, FedEx, UPS etc.)
We will provide related documents for your custom clearance after shipment.
Please feel free to contact us if you meet any problems. We will reply within 24 hours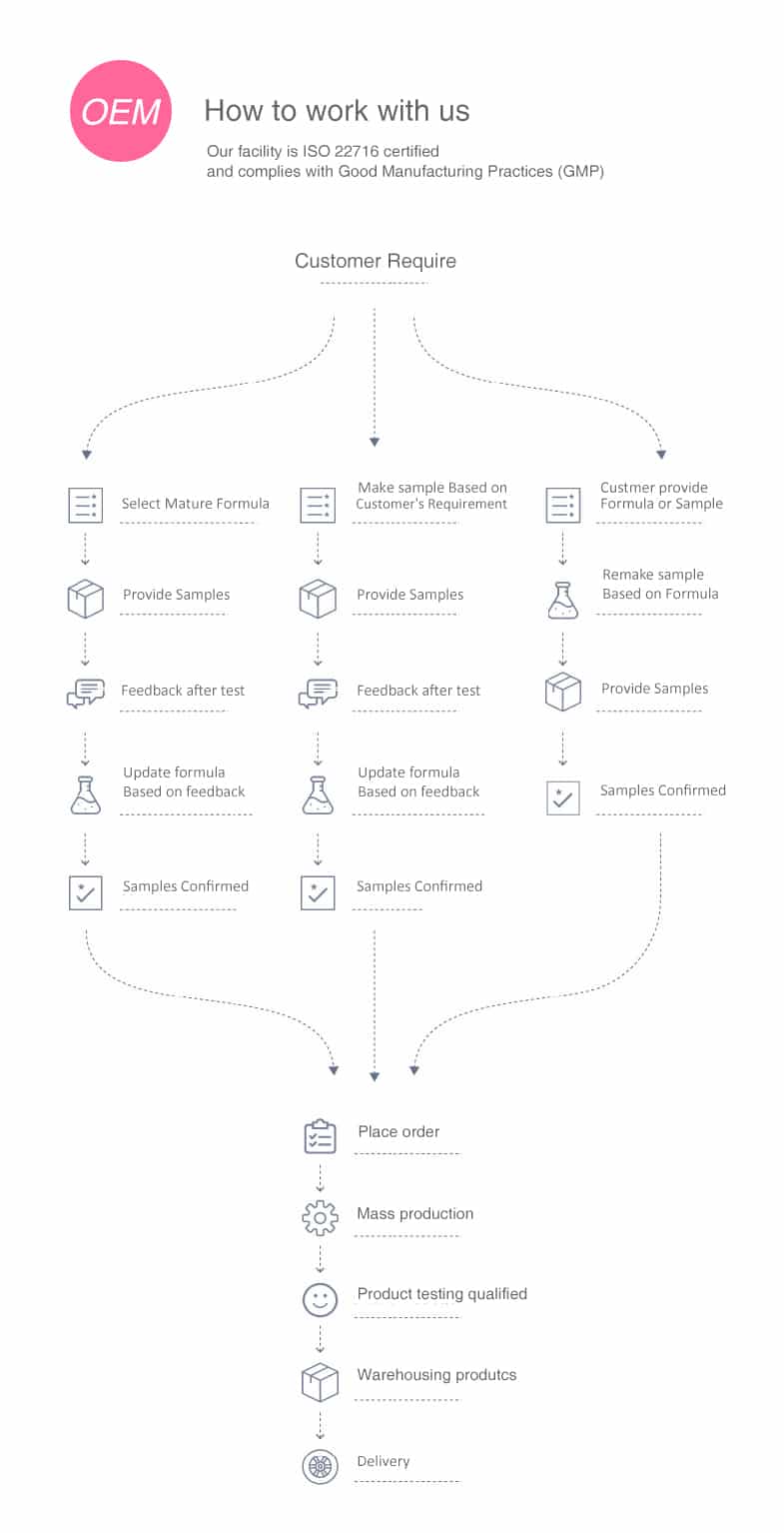 Visit Us
A4-041 Jinfuyuan Building, Chouzhou N Rd, Yiwu city, Zhejiang, 322001 China

Contact Us
Find Us Online