About private label cosmtics, In the cosmetics industry, normally all of the cosmetics factory minimum order 12000 PCS per product. The empty tube/bottle/powder container we need to purchase from packaging suppliers, and they are MOQ 12000 PCS. Some big companies MOQ raise to 20000 pcs.
---
---
We love to help those small companies who want to start making their own cosmetics brand, so we have bought some empty tube/bottles stock in our warehouse.
Now, the minimum order we have 2 options, normal minimum order 12000 pcs, and small order quantity option.
Please check below for the difference.
---
1. First option (minimum order 12000 pcs per product)
We provide fully customized service that will make your product totally unique and innovative in the market.
①. We can customize the makeup formula, if the quality not you want that can be updated based on your test feedback.
②. Any Pantone colors we can make for you, or customize by your color picture/sample.
③. The tube/bottle/component can customize by your design.
④. The packing can be fully customized, like a color box, display box, white box etc.
Example
After you confirm which our product you want to develop
We will provide the print area for you to make the tube, and packing design.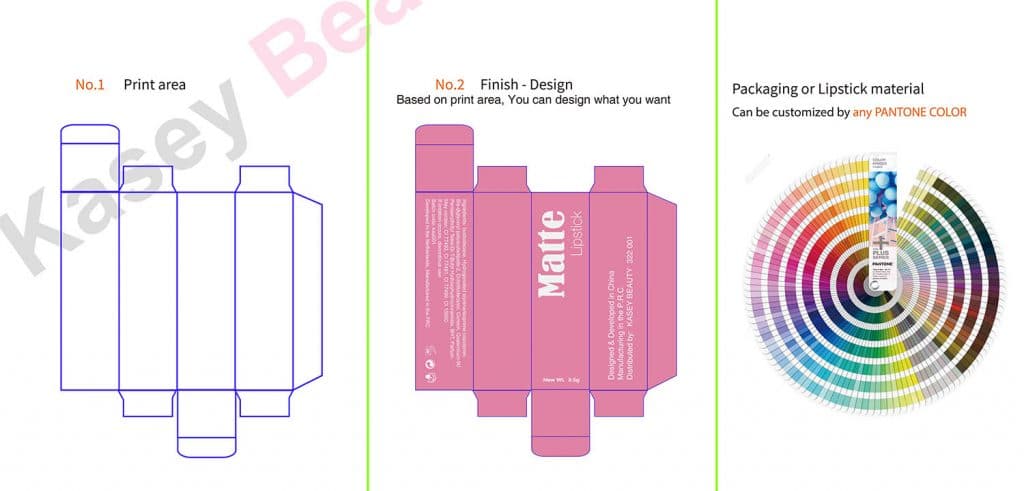 ---
---
2

.Second-option

A few of products we have stock that can make private label with small order quantity.
①. This option the makeup quality cannot be customized, limited color choice.
①. The tube/bottle only can print your logo on it.
②. The outer paper box packing can be fully customized. Such as the customized paper box, display box, white box etc.